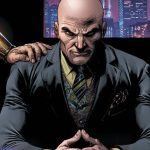 Reported by Entertainment Weekly, Supergirl will introduce Superman's most dangerous nemesis from the DC universe. The show is setting up a Luthor reunion. Lex Luthor the billionaire genius is set to make his debut in Supergirl this season. Supergirl is going to have her hands full. Lex will be the latest villain alongside the Graves and the Agent of Liberty.
Lex Luthor's arrival has been foreshadowed during the previous seasons. James Olsen and Lena Luthor have mention Lex Luthor on many occasions. The reunion will most likely be very unpleasant. Lena took over L-Corp after her brother is sentenced to prison. Then, Lex Luthor arranges an assassination on his sister Lena in season two.
There are similarities in Supergirl's relationship with Lena and Superman's relationship with Lex Luthor. Superman and Lex Luthor started as friends in this story. However, Lex betrays Superman and becomes his most fearsome foe. Superman defeats Lex and his actions against Superman leads to his prison sentence. Supergirl is close friends with Lena Luthor, and it has been teased that Lena will discover Kara is Supergirl.
I am looking forward to watching Lex Luthor challenge Supergirl. His arrival may likely lead to Superman making another appearance. Will Lex Luthor run for president or fight to reclaim L-Corp? Will Lena betray Supergirl? These questions and many more will be answered in this season.
The actor cast for Lex Luthor has not been revealed. You can watch Supergirl every Sunday on the CW!
Source