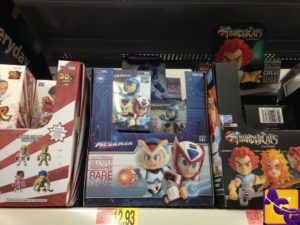 I was shopping at Walmart yesterday, and had the feeling to check the toys section for Mega Man collectibles. My intuition was spot on! I found the Loyal Subjects' Mega Man Battle Damage figures. Each figure costs $12.93 at my local Walmart. The price may vary at different locations. The Battle Damage series depicts characters with damage from a boss battle. I like this perspective because I create scenes of characters in intense boss battles. This series includes Mega Man, Proto Man, Zero, and Cut Man with Battle Damage, and normal versions of Mega Man X in his Ultimate Armor.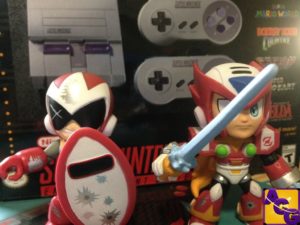 The only downside is the boxes containing a random figure. You do not know what is inside in the box. I purchased two boxes at the risk of getting the same figure in both boxes. My first box had Zero with Battle Damage, and my second box had Proto Man with Battle Damage. Both figures come with accessories. Zero's figure comes with two Z-Sabers and his Z-Buster. Proto Man's figure includes his shield and Proto-Buster.
These mini-figures are fantastic. They are great for recreating a scene from the classic games and putting them on your office desk. I want to get Mega Man X in his Ultimate Armor. It is one of the few forms of X that I do not own. I hope Loyal Subjects will release more figures of Mega Man and his co-stars. Hurry and grab your Mega Man Battle Damage figures at Walmart before they are gone!