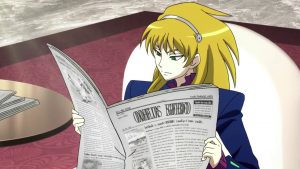 The coronavirus is impacting the lives of many people around the globe. There are currently 697,244 cases of people with the virus and the numbers of cases are rising every day. In addition, 33,257 people have died from the coronavirus, according to WHO (World Health Organization). The pandemic of the coronavirus is causing communities to become inactive and businesses to close their doors. Our community of trading card game is also being affected by the pandemic.
The community of trading card games is a world of social gatherings. It's how we play games that we love. We meet and greet each other at shops. Furthermore, players attend major events with a lot of players. Due to our community's structure, we are greatly impacted by COVID-19. Unfortunately, we cannot have events at this time.
Major Cancellations
Bushiroad, Konami, and Wizards of The Coast are cancelling, postponing, or rescheduling events. Bushiroad is also postponing new products. These major cancellations are precautions for players' health and safety. It is an effort to limit the spread of the virus. Social gatherings have the potential to cause an outbreak. Players can potentially spread the virus in a large gathering of players.
Cardfight!! Vanguard Tournaments
Bushiroad canceled all Regional and Shop Tournaments. They canceled events in North America, Europe, and Asia. Arrangements will be made for players to exchange their Shop Challenge PR Coupons for PR cards.
NA/LA:
USA/Illinois
Mexico/Mexico City
USA/Georgia
Canada/Ontario
USA/New York
EU:
UK/Cardiff
France/Mouvaux
Portugal/Lisbon
AO:
Philippines/Manila
Indonesia/Jakarta
Australia/Sydney
Delayed Products
In addition, Bushiroad announced products for the English edition will be delayed. They are unable to deliver new trial decks and booster sets at this time. These are the following decks and sets in delay.
Extra Booster 14: The Next Stage
Special Series 02: Colorful Pastorale Supply Gift Set
Trial Deck 10: Chronojet
Trial Deck 11: Altmile
Trial Deck 12: Ahsha
Source: Bushiroad
Magic The Gathering Events
Wizards of the Coast is allowing stores to sell Prerelease Packs and Commander Decks of Ikoria for players to take home. In addition, players are not required to participate in any in-store events. Stores may allow players to enroll in an at-home Prerelease events.
Canceled Yu-Gi-Oh! Events
Konami has canceled all organized play and promotion events through May 10th.
Organized Play & promotional events through May 10
Postponed Yu-Gi-Oh! Events
Konami has postponed the following events. Konami's staff said they will reschedule the events at a proper time. Continue to follow their website for future updates for new dates.
Austrian Nationals – April 11-12th 2020
German Nationals – April 18-19th 2020
YCS Charlotte, NC – March 28-29 2020
YCS Hartford, CT – April  18-19 2020
Source: Konami
Protect Yourself!
Overall, our health is more important than trading card games. They are our passion, but we should also take care of ourselves. There is still the option to play Magic The Gathering Online. You can also learn a new hobby during this time. Be safe and take care fellow card gamers!