When it comes to handheld gaming consoles, it's hard to talk about this area of gaming without mentioning Nintendo. Ever since the early days of handheld gaming, Nintendo has been on the scene with the groundbreaking Game Boy being adored across the globe. Since then, Nintendo has continued to revolutionize gaming on the go time and time again with a series of great devices. We were treated to the Game Boy Color, the Game Boy Advance, the Nintendo DS and of course, now we have the Nintendo Switch providing seamless console and handheld experiences.
Despite the Switch and it's rise to prominence, the console we would really like to focus on is the Nintendo 3DS. This is the system that would act as a glorious sign off to the long line of DS consoles, serving as a last hurrah before the dawn of the Switch. This system aimed to utilize a 3D screen overlay to produce stunning visuals within our favorite Nintendo IP's.
The Nintendo 3D received adoration for its amazing titles and large library of games. We thought that it would be fun to run through our list of the twenty best 3DS games from worst to best. Perhaps we can get you excited to relive your memories about this wonderful console. Let's kick off proceedings with our first entry.
1 – The Legend Of Zelda: Ocarina Of Time 3D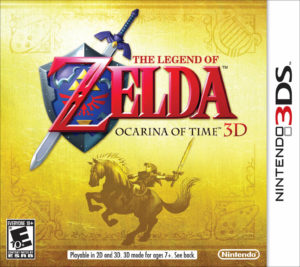 Now be honest with yourself, did you truly think that it would be any other game taking the top spot? For many, this title is the pinnacle of gaming. A true magnum opus within the industry. So much like Majora's Mask, it begs the question. How do you improve upon perfection and is it worth risking sullying the name of this piece of gaming royalty? Well, in this case, it was well worth the risk as, once again, the developers had the good sense to stick to the script and only change what was needed.
The game receives a major upgrade in the visual department with the game looking more striking than it was on the Nintendo 64. The graphical enhancement brings it into the modern era of gaming. The sound quality is crisp even on the more compact hardware, the quests are still as engaging as they were all those years ago, the combat and puzzles are still great fun and holistically.
The new generation of gamers can experience this amazing title in all its glory. If you somehow haven't done so yourself, then grab this version and witness a true gaming juggernaut. This game still holds up as one of the best-designed games in history.
2– The Legend Of Zelda: A Link Between Worlds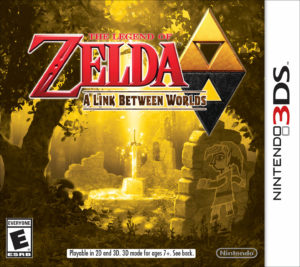 Now from something old to something brand new. It wouldn't be a Nintendo console if it wasn't blessed with a quality Legend of Zelda title on launch day and with A Link Between Worlds, that is exactly what fans got. This game would act much like Super Mario 3D Land with regards to its visuals being very 3D focused and unlike a lot of 3DS titles, this game nails the presentation. The environments, characters and animations all look as good as ever and set the scene for an epic adventure.
The puzzles and dungeons are some of the finest that the series has ever offered players and provides a fair difficulty that will challenge players without being too taxing or frustrating. The item renting system adds a certain level of flexibility to gameplay, the story is captivating as is to be expected of a game within this series and there is plenty of content and replay value to be had with this title. This is a traditional Zelda title done right and well worth a look if you haven't played this one already.
3 – Legend Of Zelda: Majora's Mask 3D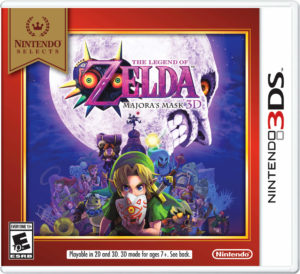 If you've been patiently waiting for Link to appear on this list then boy, do we have a top three for you. We begin proceedings with a much-loved recreation of a Zelda classic. Majora's Mask is regarded by many fans of the franchise as a contender for the best of all time for both the franchise and indeed gaming as a whole. So it begs the question, how do you improve upon something that many regards as perfect? Well, the answer is by not changing all that much it seems.
The game presents the same story, the same core mechanics and the same iconic moments as the original but aims to make quality of life changes to bring the title into the modern era of gaming. This is seen through an improved version of the original soundtrack, enhanced visuals, a camera mode that is much more responsive and easy to manage. Plus, the game allows you to skip individual hours of in-game time with the use of the song 'Double Time'. These are all very small tweaks but welcome ones that make this version of Majora's Mask perhaps the most optimal way to play this groundbreaking title.
4 – Pokémon Alpha Sapphire/Omega Ruby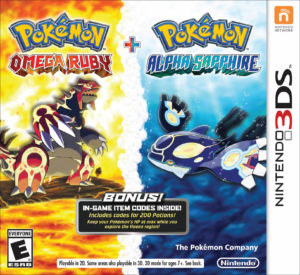 Remember when we said nostalgia sells? Well, this game epitomizes that notion and more. While Pokémon X and Y galvanized the Pokémon formula and spruced things up, Alpha Sapphire and Omega Ruby continue this trend by taking a much loved classic and producing what is easily the finest version of a third-gen Pokémon title to date.
The game would use the Pokefinder mechanic, making filling your Pokédex and hunting shiny Pokémon as easy as ever. Plus the visuals were naturally an improvement on the GBA iteration. However, there is so much more to this one that makes it special. The latter stages where you can visit brand new areas by riding on Latios or Latias back are wonderfully implemented. The revamp to the base system from the original title is great and allows for fun custom options and battles with friends favored party of Pokémon. Then there is the slight alteration to the story that keeps everything fresh and keep returning players on their toes. Perhaps we are succumbing to our fond memories of third-generation Pokémon bliss but quite frankly, how could you blame us?
5 – Super Mario 3D Land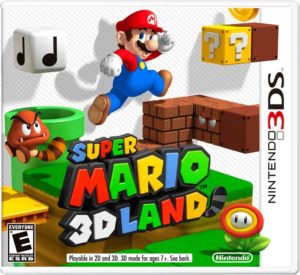 The fifth entry is the first appearance of everyone's favorite plumber from the Mushroom Kingdom. Super Mario 3D Land is the launch title for the Nintendo 3DS, and the game showcases the 3D aspects of the console in all of their glory. The game features many unique levels with fun gameplay and your classic story about Browser kidnapping Princess Peach.
The developers created a unique combination of 2D and 3D gameplay with a variety of vibrant areas. The designs of the levels in this game have fun challenges. Mario may travel one stage in 2D and they next stage may be 3D. Many of Browser's castles feature gameplay with elements of 2D and 3D.
Furthermore, Mario has a great selection of power-ups. Super Mario 3D Land marks the return of the super leaf, and It gives the Tanooki suit to Mario! The other power-ups are the fire flower, super mushroom, and starman!
Therefore, Super Mario 3D Land is one of the best games on the Nintendo 3DS. The visuals and gameplay offer a great experience for players. It is a fantastic addition to your collection of games. You will have many hours of fun with Mario through many levels.
6 – Animal Crossing: New Leaf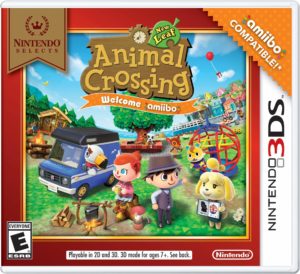 For those unaware of the Animal Crossing series, you may know this whimsical franchise and the one that helped many people stay sane during the lockdowns from the pandemic. This series has much more of a history aside from this though and New Leaf was the predecessor to this years title New Horizons. This one offers the same core gameplay we have grown to love down the years such as interior design, filling your museum with the assorted fossils laying around town and forming memorable relationships with the townsfolk.
However, the game does offer some new additions that make this one feel fresh. You'll be able to take control of the town as the major and enjoy the various perks that come with that role. There is also new characters, tons more customization options, a plethora of new items and some new shops to spend your hard-earned bells. If you enjoy wholesome, relaxing games that you can sink hours and hours into, this game is ideal for just that.
7 – Mario Kart 7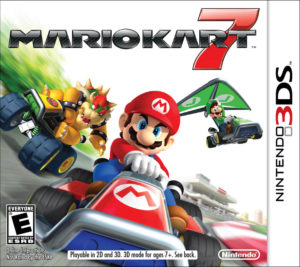 Is Mario Kart 7 vastly different from any of the other Mario Kart titles? Not really. Does this game add new features and mechanics and tracks to make things interesting? Yes, it adds some but not lots. So you may ask, why would it rank so highly on this list? Well, the simple answer is that Mario Kart as a series is the ultimate kart racer without question and requires little changes to impress fans. It's pure unadulterated fun at it's finest.
There have been some changes to the series that do warrant some praise. The addition of the flight mechanics and underwater sections add a sense of verticality to the levels which is much appreciated. Plus, the AI has had an overhaul to be much more of a challenge, especially on the higher difficulties. In short, this one doesn't invent the wheel, it just gives it a nice shiny set of new rims and pushes it out into the showroom. It's classic kart racing and easily the finest racer on the platform.
8 – Fire Emblem: Awakening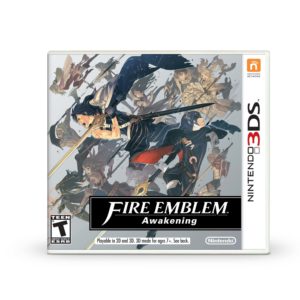 Fire Emblem is an iconic and Japanese strategy game that has been around for over 20 years, amassing a large following. So for that reason, it's hardly surprising that this franchise would have a multitude of Fire Emblem titles grace the 3DS library. However, none come close to the quality on show within Fire Emblem Awakening. This game would provide a captivating story, combat that is easily the most refined that we had seen at the time of release within the series and a change in gameplay emphasis that would focus more on the players positioning.
Not only is the gameplay top-notch, but there is also a lot to get through in this title. Aside from the main story that is reasonably lengthy in and of itself. There is also a mass of side quest and additional content to explore as well. The multiplayer admittedly did leave a lot to be desired but ultimately, this is the quintessential Fire Emblem title that marries all the best aspects of it's predecessors and brings them all together to create a truly special experience.
9 – Pokémon X and Pokémon Y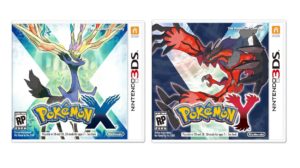 Pokémon as a series before X and Y had become rather regimented. It was a rigid format that was churning out the same tired mechanics, stories and visuals with small features added to pave the cracks. Pokémon X/Y was where this trend stopped, and the franchise took its place amongst all the industry juggernauts once again. With a selection of great new Pokémon, much-improved visuals, a cavalcade of new features, plus refined battle and travel mechanics, this one would be a return to form for the series.
The same would offer a set of rollerblades for the player to get around, super evolutions would make their first appearance, adding a whole new tactical approach to competitive Pokémon battling. The game would also add a Mechanic where you would be able to find specific Pokémon with more consistency through the in-game Pokedex. This not only made completing your pokedex a lot more of a possibility but also encouraged a new craze of shiny hunting. All in all, this title has been the blueprint for all Pokémon titles that have proceeded it and for that reason, deserves a lot of respect.
10 – Shovel Knight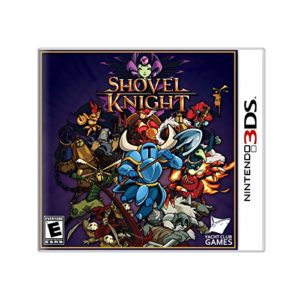 Next up we have a title that takes the blueprint of classic Metroidvania style mechanics and tweaks the experience to offer something completely unique. Shovel Knight is for all intents and purposes, an arcade game for the modern gamer. The controls are simple to understand but tricky to master, the levels are well designed and increasingly difficult, plus, the boss battles that await you at the end if stages are truly some of the most intense and heart-pumping encounters your likely to have in gaming.
Much like all arcade games, there is little narrative to speak of and the premise is very simple. Yet it works fantastically in this instance. The game forces you to be an expert with each movement, to time attacks with care, to study enemy attack patterns and learn from your mistakes. Granted, this simplistic gameplay can become stale as you reach the end of the game but as a whole, this is a timeless classic that would be a showstopper in any era of gaming.
11 – Xenoblade: Chronicles 3D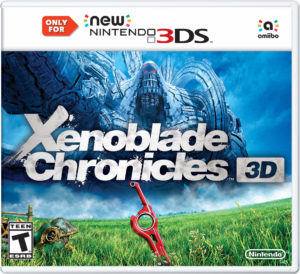 If you want a game with a compelling storyline, nuanced combat and a format that marries the feel of Dragons Dogma with the look and style of a Final Fantasy title, then look no further than Xenoblade Chronicles 3D. This game would be a compact version of the popular Wii title of the same name and would aim to bring the same level of spectacle that it's console counterpart provided.
In practice, it must be said that the visuals suffered greatly when being translated to the smaller screen. Plus, the 3D aspects seem a little bit forced. Aside from this though, the story is still great with about 60-70 hours of content to enjoy, the environments are still as vast and impressive from a design perspective and the combat is still as sharp as the console release. In short, this title doesn't quite look the part visually but otherwise, this is an incredible RPG loaded with content and fun battles. After all, looks aren't everything.
12 – Pokémon Sun and Moon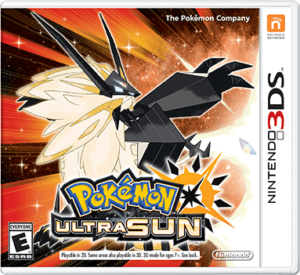 For many Pokémon fans out there, this placing on the list may feel shockingly low but here us out. Sun and Moon done a lot of things right. It galvanized a series that was set in its ways and offered a change in format that was welcome to many. The visuals were a step up from the last outing, the way HM's were replaced was a seamless change, the Hawaiian inspired setting was a wonderful choice and the narrative was well written too, even if it was no Pokémon Black/White.
Despite these positive attributes, the reason why Pokémon Sun and Moon finds itself outside the top ten is simple. It panders to a younger audience. Thanks to Pokémon's cultural revival, the games difficulty is at an all time low to accommodate younger audiences, the game holds your hand through all it's encounters, tutorials border on patronizing and the game is also very short too. Overall, it's a phenomenal experience and one that we cannot recommend more to young gamers. However, long time Pokémon fans may be left slightly disappointed.
13 – Bravely Default: Flying Fairy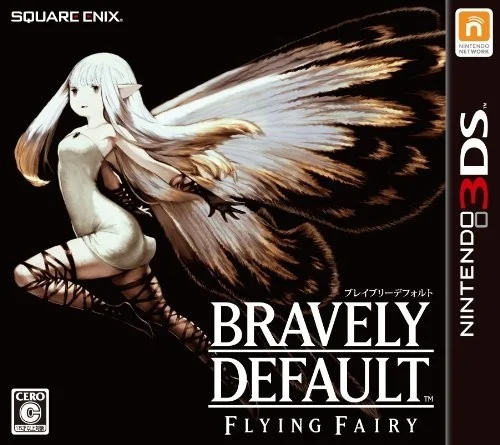 For the many gamers out there that were enamoured with the Final Fantasy series throughout their entire gaming career, Bravely Default has always been a stones throw away from being part of that world. Yet despite the clear respect that this series has for Final Fantasy, it has managed to acquire it's own following and garner a great deal of respect within the JRPG community. So with Bravely Default: Flying Fairy making it's way to the 3DS, it was likely that the series would deliver an experience to remember.
The game's combat is accessible yet deep and nuanced, allowing the player to take various tactical approaches to battles, the character levelling and job system is genuinely unique and adds a lot of replay value to the title and the hand-drawn art design for the world is truly spectacular. The key issue with this title is that the storyline leaves a lot to be desired, with most of the plot and dialogue being forgettable. Perhaps this is why this franchise remains in the shadow of Final Fantasy but on the 3DS, you're unlikely to find a more comprehensive and visually appealing JRPG.
14 – Super Smash Bros For Nintendo 3DS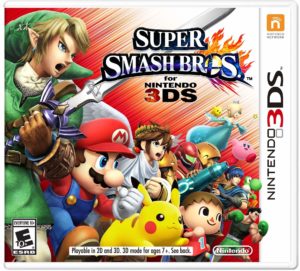 When it comes to multiplayer brawlers, there isn't one franchise that can hold a candle to the Smash series. Super Smash Bros For Nintendo 3DS is a great port of the game from the Nintendo Wii U. It has a roster of all-stars from various video games. The frantic and fast paced battles and unique fighting format that this game presents is unlike any other, so it's hardly a surprise that a handheld version makes it into this list.
Super Smash Bros For Nintendo 3DS offers many hours of fun and action. The game has many great features and designs. The key points of praise for the 3DS outing is the outstanding soundtrack from various franchises in the game, the single-player campaign, and the visuals and animations on the screen of the Nintendo 3DS. The controls have a smooth transition from the Nintendo Wii U to the Nintendo 3DS.
15 – Luigi's Mansion: Dark Moon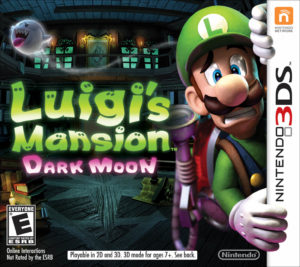 Luigi would always draw the short straw when a new Mario universe title would come to light. Often he would play a supporting role, a background role or simply not feature in the game at all. However, Luigi's Mansion would be the breakout game for the much-loved sibling to have his own influence on the gaming community. Luigi's Mansion: Dark Moon would take all the best aspects of the breakout Gamecube title and bring it to the small screen while keeping all the spooky charm very much intact.
The game has an outstanding atmosphere that toes the line between child-friendly and horror perfectly. The sound quality and musical score play a huge part in this but the wonderful dark and gloomy visuals are the real stars of the show. The controls are simple and easily accessible for all ages, the in-game animations are slick and lend themselves to physical comedy very well. Plus, the puzzles on offer aren't too taxing but are very creative and well designed. The combat can sometimes be a pain and the absence of checkpoints can make segments tenser than they perhaps should be but overall, these are small complaints about an otherwise fantastic title perfect for young and older gamers alike.
16 – Persona Q: Shadow Of The Labyrinth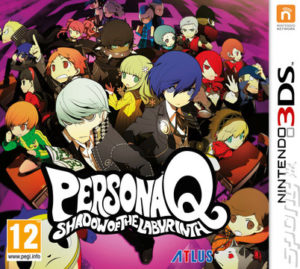 How can you take the massively successful Persona 4 and translate that to a compact Nintendo handheld device? Well, by turning all the characters into cute cartoonish caricatures of course. Persona Q: Shadow Of The Labyrinth leans heavily into the idea of being a much more expressive and light-hearted affair than it's predecessors and aims to offer this through a comedic story, wacky combat mechanics with more personas to play around with.
The way that the developers have adapted to the hardware is innovative and well implemented. The best examples are the first person UI for combat scenes and the compact but lively dungeons to explore. However, most of the things we all love about the series remain. The dialogue is wonderfully crafted, the enemy encounters are challenging but fair and as is custom, your downtime outside of the intense battles is completely your own to do as you wish. It doesn't hit the same lofty heights as Persona 3 or 4 but as a portable option, it's a great, lengthy JRPG well worth a play.
17- Starfox 64: 3D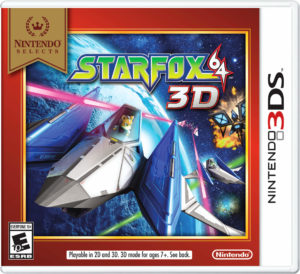 Another remaster? You must be kidding, right? Well, there's a reason why there is a remaster craze in the industry right now. In short, nostalgia sells and in this case, the nostalgia hits hard with a Starfox remaster that does justice to the original and then some. Starfox 64 3D doesn't rewrite the playbook on how a Starfox game should play. In fact, this game religiously sticks to the script and recreates a game that offers a more up to date version of the title from the nineties a lot of us grew up with.
The game keeps the same gripping story, the same loveable characters and all the iconic moments very much intact while offering a graphical overhaul. The visuals are stunning, the controls are really responsible and easy to use and if you want to play with a pal, there is a co-op feature which only requires one copy of the game. Talk about value for money. For long time fans of the series, be warned, there is nothing here that you haven't seen before. However, for gamers who might not have encountered this title before, this is the ideal way to play this game.
18 – Donkey Kong Country Returns 3D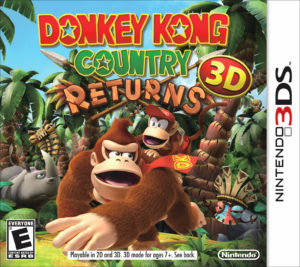 From one iconic star's return to another. Donkey Kong Country Returns 3D would see the dynamic duo of Donkey Kong and Diddy Kong pairing up to take on a whole set of new challenges reminiscent to those from back in the Nintendo 64 era. This game would borrow a lot of the assets from the popular WII title of the same name. However, this title would cram all of that frantic and fast-paced quality gameplay onto the 3DS and not only that, they would do so with aplomb.
The game would feature eight brand new levels, a revamped soundtrack, innovative recreations of iconic levels and co-op gameplay so that you wouldn't have to navigate these stages alone. Admittedly, the graphics were rather poor when compared to the original and input lag was an issue in some spots. However, as a recreation on a much more limited system, this was a great attempt to bring Donkey Kong Country to the small screen and well worth investing your time in.
19 – Metroid: Samus Returns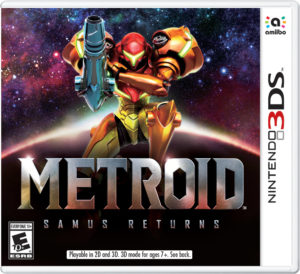 Ever since that shocking moment where the protagonist of the Metroid series turned out to be a girl, Samus Sam has had quite a number of fantastic adventures, serving as the epitome of girl power with each outing. In Metroid: Samus Returns, we are treated to another great title within the series that stays true to the Metroidvania gameplay style but adds just enough nuance and creative new features to keep the franchise feeling fresh.
This game is seen as somewhat of a revival for the beloved Metroid 2 title in the series. With Metroid Prime going off on a tangent from the tried and tested formula to mixed success, it was great to see Metroid go back to its roots. This title gives you the classic feel of older Metroid titles while still offering new lore, modern graphics and mechanics, a facelift to the dated combat system and a set of new puzzles to challenge new and returning players to the series. Samus Returns was truly the best title for this release, a return for the series and a return to form. If you missed this one, be sure to pick it up.
20 – Monster Hunter 4 – Ultimate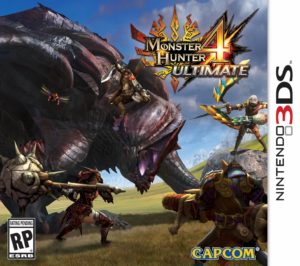 Much like titles such as Furi or Cuphead, Monster Hunter as a series can be boiled down to a constant variety of boss battles to sink your teeth into. You can either do this alone or with a group of pals and the end goal is to get lots of luxury armour, weapons and key resources for the job. This much has never really changed and the series has continued to grow in scale and quality. Monster Hunter 4 – Ultimate would be another entry in the long-running series that would offer these intense battles and it would not disappoint fans eager to get their hands on it.
The game would provide a much more accessible feel in an attempt to invite new players to the series that may have felt alienated or intimidated by the thought before. However, this never feels like pandering and the long time fans still have lots to cheer about. The combat remains unlike anything else on the market, the visuals are impeccable considering the hardware, there are hundreds of hours worth of content packed onto each little cartridge and there are diverse ways of playing thanks to a well-designed set of core mechanics, a new expedition mode and a wide range of combat and weapon styles to try out. If you want an entry point to the Monster Hunter series, this one is probably your best shot.
The Final Word
So that is our list of the twenty best 3DS titles of all time! Which of these games have you played for yourself? Do you agree with our list? If not, what would be your personal top twenty best 3DS games? Let us know in the comments and as always, thank you for reading.