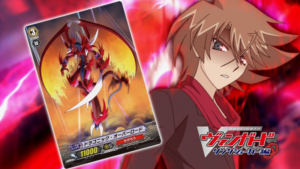 Cardfight!! Vanguard Link Joker's English dub is currently airing on YouTube. Only a few episodes are remaining. It has received mixed reviews from the fans. Some fans praise the English dub while others like me have given a lot of negative feedback. Cardfight!! Vanguard Link Joker is by far the worst English dub in the series. It is so bad that I question Bushiroad's staff for approving the terrible translation for its English players.
The Worst Writers In Anime
The writing has been fairly consistent with the original script until this season. Season three's English script has major errors and even problematic changes in the arc. The most ridiculous line is from Episode 152 The True Form of Friendship when Misaki tells a Reversed Miwa that he keeps Kai in check. Miwa never kept Kai's ego in check. Kai is a leader and often ignores his friend's advice. I would argue that Kai kept Miwa in check. Another notable change in this episode is when Naoki says Miwa blocked Misaki's attacks and Aichi responds by saying Misaki was prepared for it. This change is very notable because it is bigger than what it appears on the surface. In the original script, Aichi tells Naoki to notice the Critical Trigger's effects were given to Jupiter, and Naoki learns a bit more about the game from Aichi.
Furthermore, the worst change to the original script is in Episode 112 Kai's Shadow. The Japanese edition of this episode is famous for Morikawa's lines "The End is never ending". These lines are removed from the English version and a much weaker script is the replacement. I was extremely disappointed in the change when I first watched this episode English. It was very unnecessary and ruined the scene for loyal fans like me. This trend has continued and every fight script has major changes from the original script.
The Worst Actors In Anime
Cardfight!! Vanguard's English dub has the worst actors in any anime that I have ever watched. Their bad acting is very disrespectful to the Japanesse actors who put their hearts and soul in the characters. I can feel and hear their emotions as they express characters' thoughts and emotions. On the other hand, the English actors have been unable to express their characters' emotions. Furthermore, some of the actors don't fit with their characters. Kourin's voice sounds much older than an 18 year old teenager in high school and Miwa's new actor's voice does not fit well with Miwa's character.
The Ignorant Phrase-If You Don't Like It Then Don't Watch It
This is the most common excuse from fans. Saying "If you don't like it then don't watch it" is an attempt to ignore or discredit a viewer's experience and opinion. A person will not know if he or she will dislike a video before watching it. If a person dislikes a video, then he or she can give credible and constructive criticism.
Effort Does Not Equal Greatness
There are some viewers who have told me that I am wrong because the actors put in effort (I don't agree). Effort is a great quality for everyone to have in life. People should always put in 100% effort in everything they do. However, effort does not mean someone deserves praise for their work. You can put in the most effort and still provide the worst result. There are thousands of athletes who try their very best at their respected sport and do not make a roster in the NBA, NFL, and MLB. Their effort deserves respect, but their talent is not as equally deserving of praise.
Final Thoughts
Overall, I am very surprised that Bushiroad approved of the newest production from the English version. I have never watched an English dub this bad in my life. Cardfight!! Vanguard Link Joker's English dub is a major step backwards for the English edition. Seasons one and two are much better dubs than the latest English dub. They are only better because the writing is much better and the acting is decent at times in the first two seasons. Bushiroad's English department needs a major overhaul for allowing this to occur because this season is an embarrassment and comes off worse than an unprofessional fan dub. There needs to be new writers and actors for Cardfight!! Vanguard Legion Mate or we're going to experience another season with bad acting and writing .