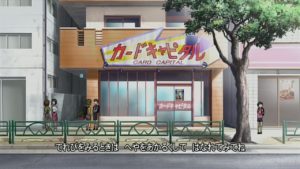 Everyone is gearing up for the holidays! My fellow duelist and card fighters will spend their holiday cash on new cards. It's fun to shop online. However, some online vendors are unprofessional. This leads to some players not buying cards online. It's very understandable because some owners are not professional and will take advantage of buyers.
Amazon is one of the best online stores to shop at online. You as a consumer are protected by Amazon's policies and standards. They will prevent shady stores from taking advantage of customers. You will receive a full refund if your vendor makes a mistake or simply fails to send the product. Amazon will take good care of you. Thankfully these situations are very rare.
This is my list of the Top 5 Amazon stores to buy from. I am only recommending stores that I have purchased cards from and stores that provided great service. Check out all of these great stores for your gaming needs.
1. Card Rush
Card Rush is one of the second best card game store on Amazon. Card Rush sells Cardfight!! Vanguard and Yu-Gi-Oh! cards. There is something for everyone. Their prices are higher than some stores at Amazon. However, they offer a high quality product. They offer cards in perfect mint condition. I am willing to pay a few extra bucks knowing that I am going to get a card in good condition. The shipping is FREE! If it's free then it's me!Their shipping is also super-fast! I received my last order in three days.
Another good store to buy cards from on Amaon is HotSauceGames. Their standard shipping rate is very low at .25 cents. That's a really good deal. I've purchased cards from on multiple occasions. I recently purchased an Effect Veiler from them and came in perfect condition.
3. Real_Goodeal
Real Goodeal is also an honest store to buy cards from. They also offer free shipping! If you're looking for Cardfight!! Vanguard and Yu-Gi-Oh! cards then you can get a real good deal from Real_Goodeal!
4. Core TCG
Core TCG is another great store. I've ordered Cardfight!! Vanguard cards from them and the cards were in brand new condition. Be sure to look at their store!
Check out Super Games Inc. They sell high quality cards for your gaming needs. I recently ordered a Stardust Dragon from Super Games Inc., and it arrived in very good condition. You couldn't ask for a better card at a good price.