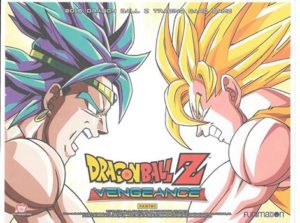 Panini American just announced DragonBall Z Vengeance on the official DragonBall Z TCG Facebook page! It is the sixth released in DragonBall Z Trading Card Game. This is the second booster set to feature movies. The booster set features characters and scenes from Super Android 13, Broly – The Legendary Super Saiyan, Cooler's Revenge, and The Return of Cooler. The franchise's most popular villains from movies Broly and Cooler enter the ring!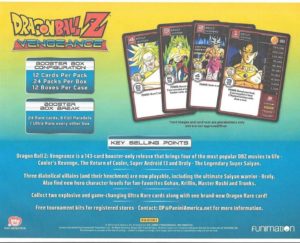 Android 13, Broly, and Cooler make their debuts in DragonBall Z Trading Card Game. Hardcore fans will be seeking Broly's cards. Cooler seeks vengeance for his brother's failures! Our heroes also get new personalities cards! Gohan, Krillin and Future Trunks will have new personalities. Gohan is finally getting much needed support. He may become more playable in the near future. I am surprised to hear Future Trunks getting new personalities. He just received an upgrade in DragonBall Z Evolution. His card may only be a new ally. Hit Hard! Hit Often!
I am looking forward to Broly, Cooler and Future Trunks in DragonBall Z Vengeance. Broly's foiled cards will be the most likely be the valuable cards in the set. I want a complete set of Cooler in my collection. I have Cooler's personality set from Score's DragonBall Z Collectible Card Game. The new characters and personality cards will add more add diversity to the game. DragonBall Z Vengeance is going to be the best booster set in the game.